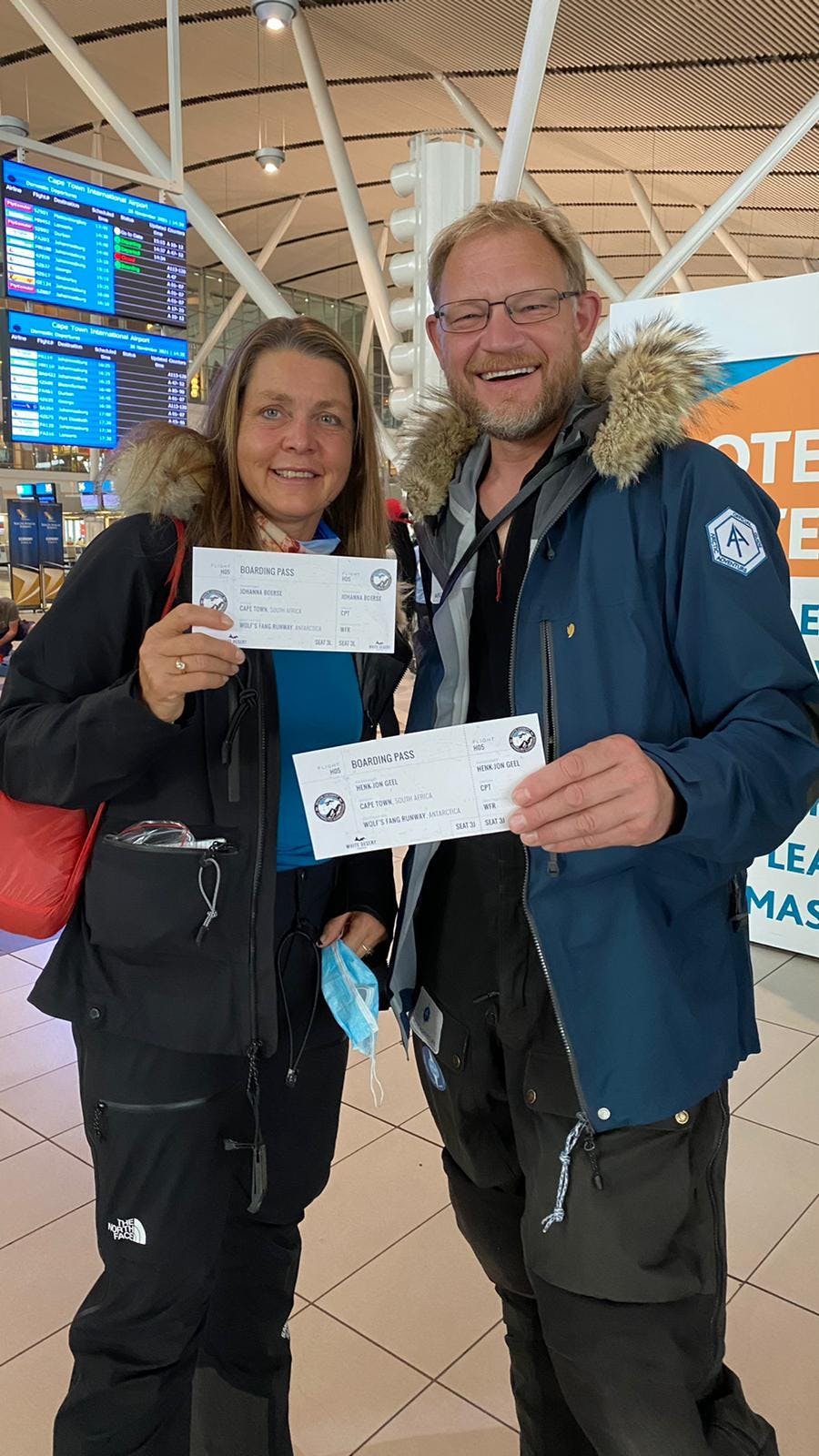 Joke and Henk-Jan departed Cape Town this afternoon and are now underway to ... ANTARCTICA!
They should arrive at Wolf's Fang Adventure Camp at around 21:00 and will immediately set up their tent in their magical new surroundings.
We'll have more news soon from Antarctica.
Until then, please continue to follow their adventure here and also via Expeditions Unlimited with its Live Explorer feature.