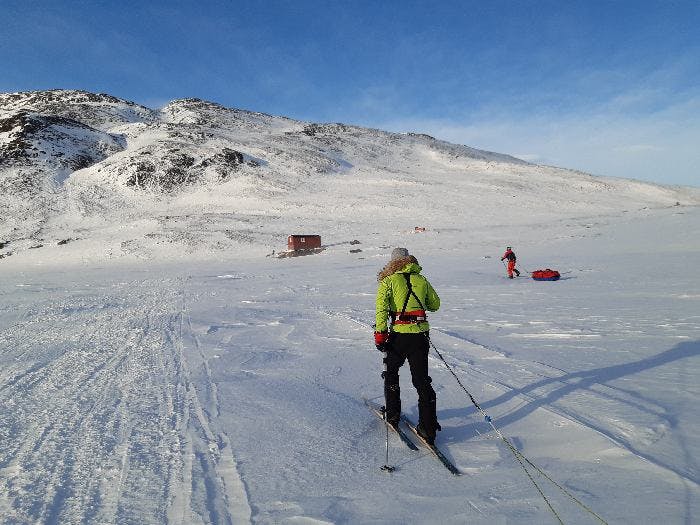 After spending time in huts the last two days, Manu called this evening from their new tent camp:
N 67° 0.9'
W 53 ° 2.6'
This morning the participants asked to depart early in the hope of gaining a bit of experience using headlamps. After a long initial trudge, they found themselves at another hut just around mid-day. Manu allowed the group to stop for a bit longer break than usual, and by the time they recommenced on the trail, everyone was energised. Manu described this very determined group as "True Polar Adventurers!"
They navigated the rest of the afternoon through a deep amount of snow amidst temperatures that remained steady at around -14°C. By the end of the day, they had an additional 23 kilometres under their belt.
Manu figures that if they continue to advance at this strong pace, and if the weather conditions remain kind, they could reach their goal of Sissimiut as early as Tuesday, March 8th.
Please continue to follow their progress at Expeditions Unlimited via its LiveExplorer tracking feature.