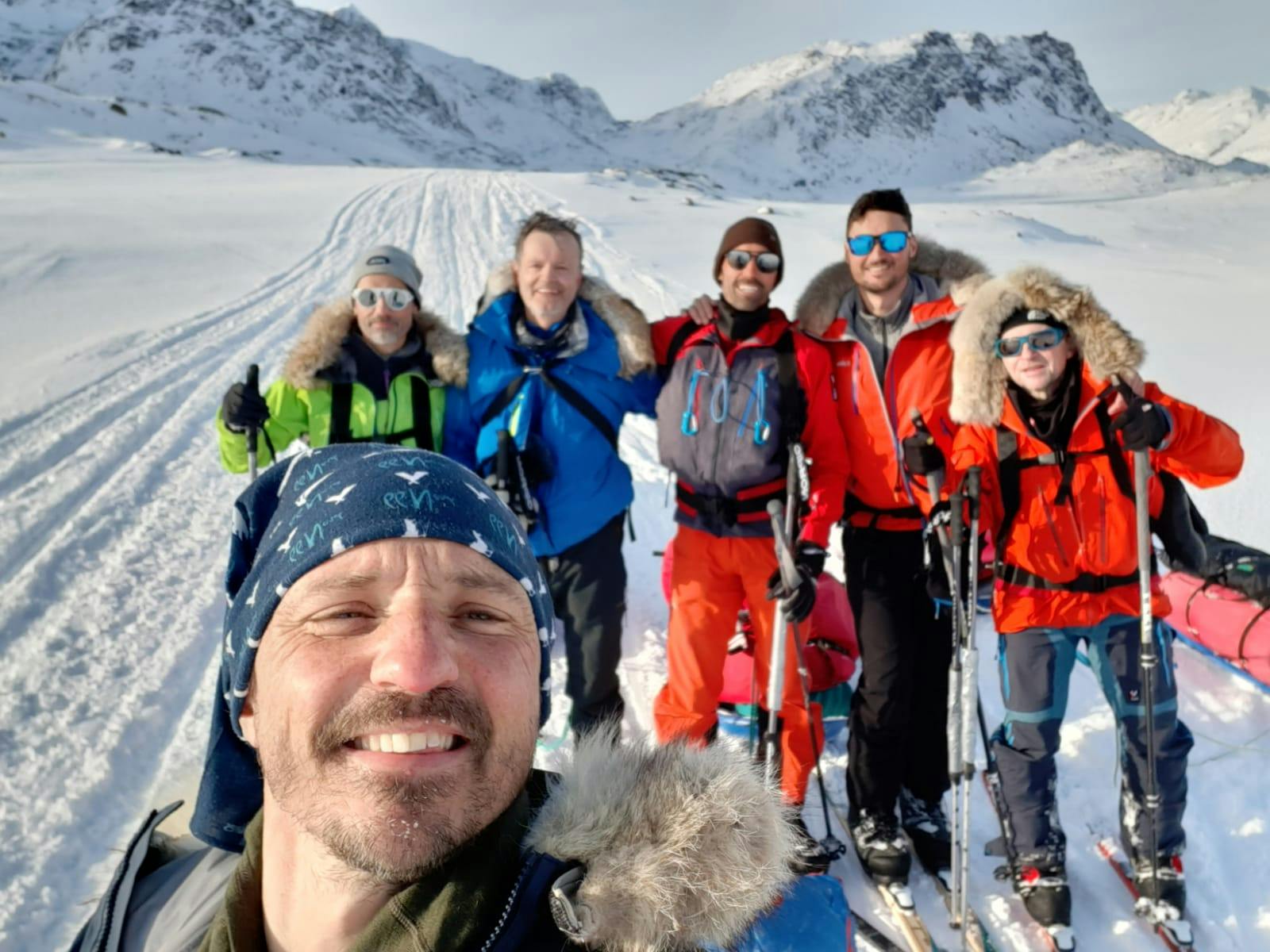 After two long and extremely challenging final days on the Arctic Circle Trail, our successful team stepped back into civilisation when they completed their journey at the coastal city of Sisimiut, Greenland this afternoon.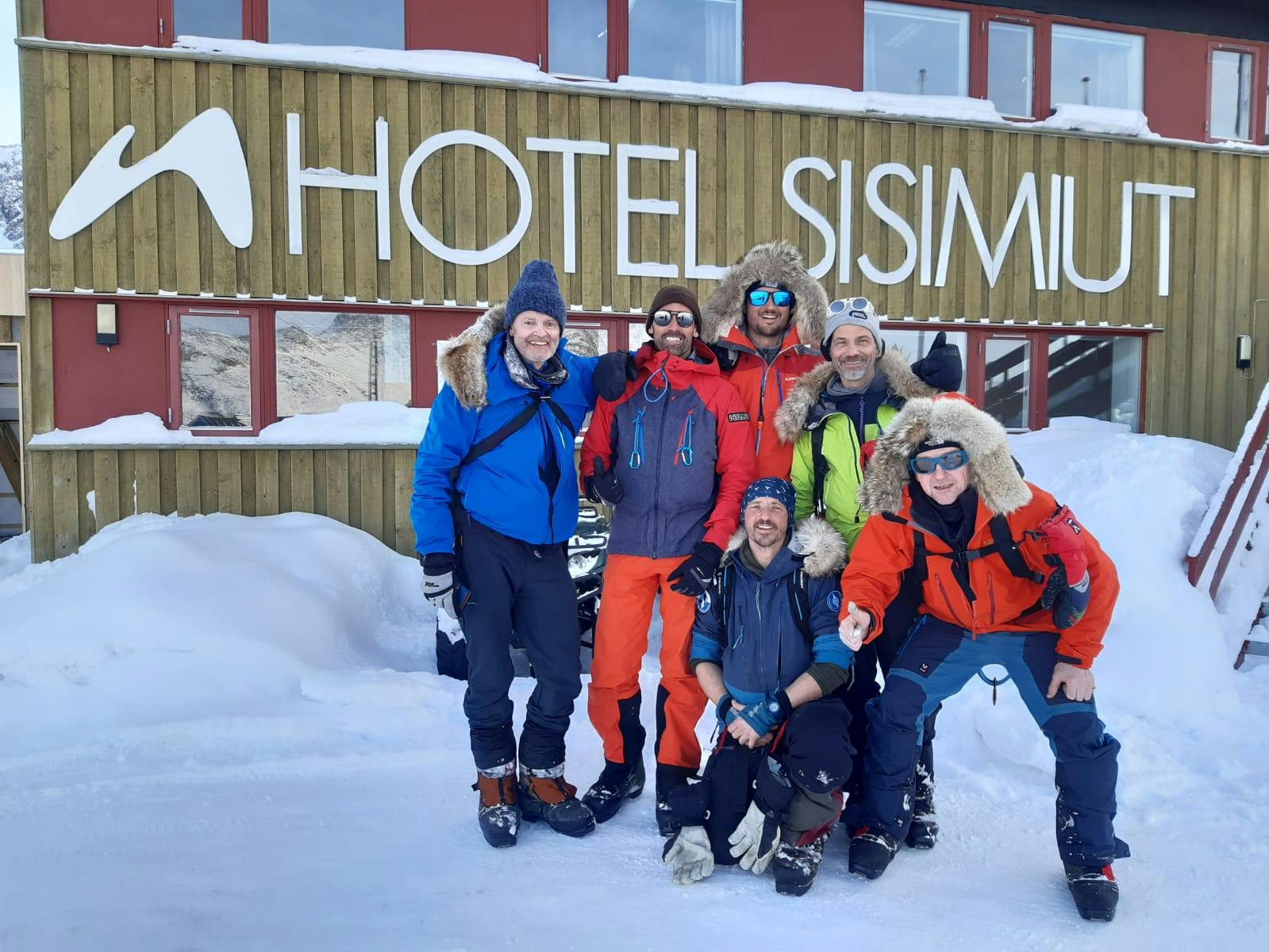 Yesterday our participants trudged through 17 kilometres of deep snow and were forced to blaze their own trail in nearly white-out conditions.
Their determination to finalise this expedition led them back out today with an accelerated speed which enabled them to complete their goal one day ahead of schedule. Our team covered 160 kilometres in 8 days, an admirable accomplishment.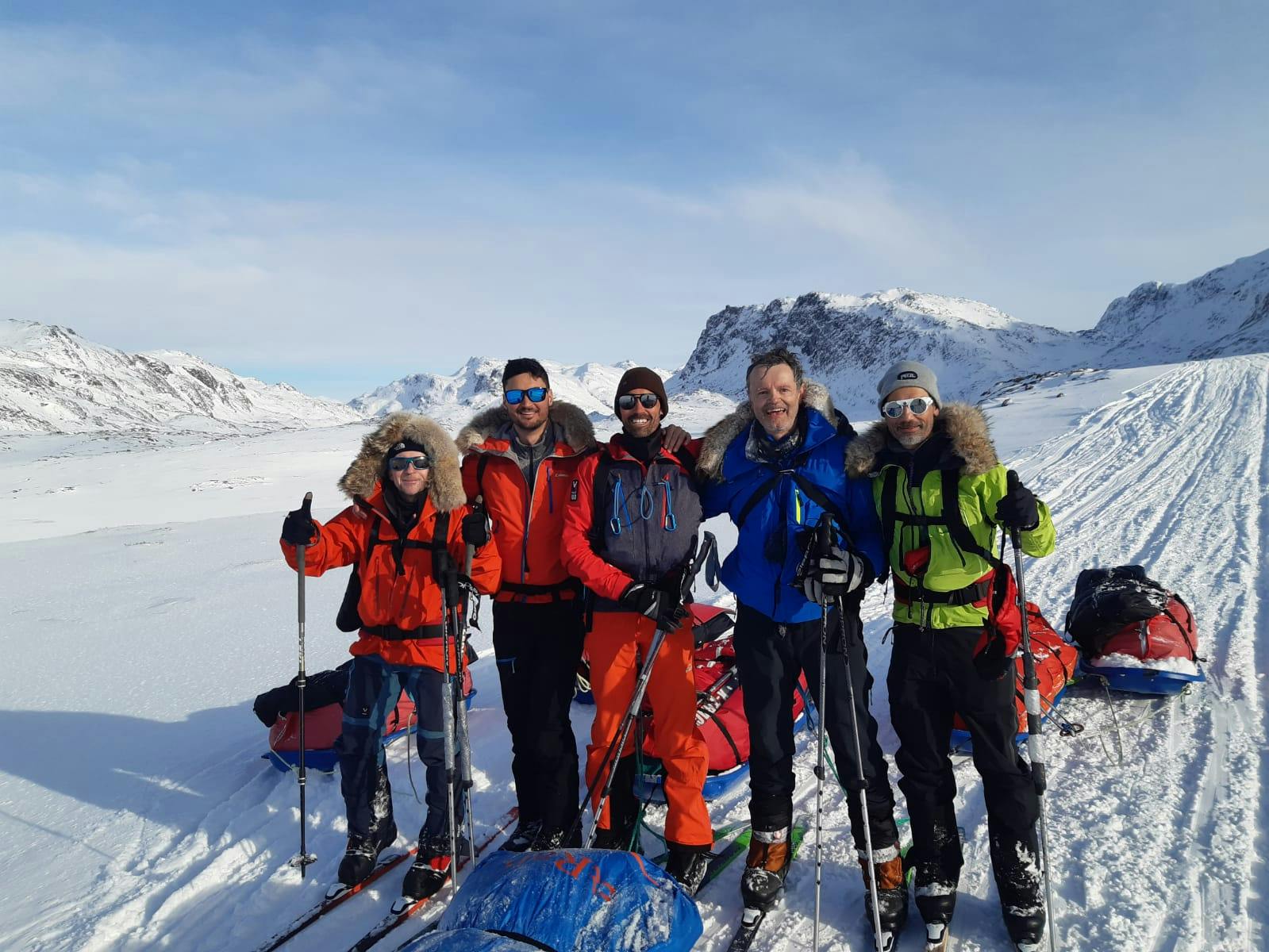 Their entire route has been logged here at Expeditions Unlimited with its LiveExplorer tracking feature.
A sincere congratulations goes out to Jean-Luc, Damien, Diego, Jürgen, Olivier, Thomas and Léo with a special shout-out to our guide Manu for his outstanding leadership over the past week.
We'd like to thank Marc De Keyser from Weather4Expeditions for his daily forecasts which enabled us to run a safe expedition.
Thank you also to Eric Bonnem and his Expeditions Unlimited team for their impeccable logistics and travel arrangements.
Our participants will enjoy the next day in Sisimiut before beginning their respective homeward journeys via Kangerlussuaq on Thursday.
For now, it's time to celebrate a job well done.