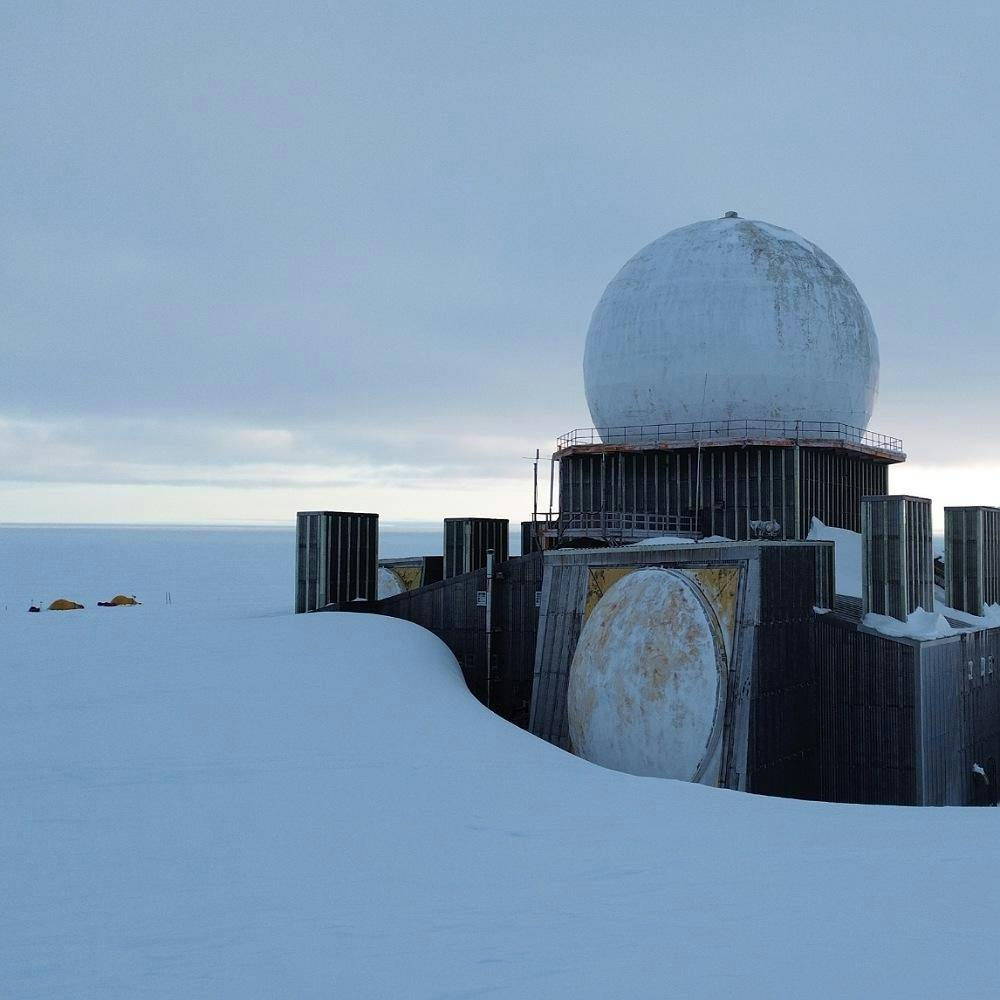 It was a short, sweet yet nonetheless impressive visit to the surreal DYE 2 site in the middle of an otherwise barren Greenland ice cap.
Our team arrived in the late afternoon on Wednesday and immediately established their relatively minuscule campsite next to the abandoned Cold War radar station. They allowed themselves a few touristic hours that evening to explore the eerie and admittedly neglected behemoth that is now slowly sinking into the snow and ice.
However, José-Luis, Pierre and Olivier are not typical tourists. Their objective lies more than 300 kilometres eastward and no distraction seems to get in their way, even Mother Nature who appears to be offering them a new challenge.
Due to our spot-on forecast from Marc De Keyser at Weather4Expeditions, Brecht was able to firmly encourage our team to swiftly move on from the DYE 2 area. A significant wind system has blown into the area and while our team hasn't been able to completely avoid it, they did move further away from its powerful center.
Yesterday afternoon after a full day of marching, they established a new solid campsite with protective snow walls to insulate their tents from the brunt of the expected winds. The weather was still beautifully sunny, but the breezes were already blowing.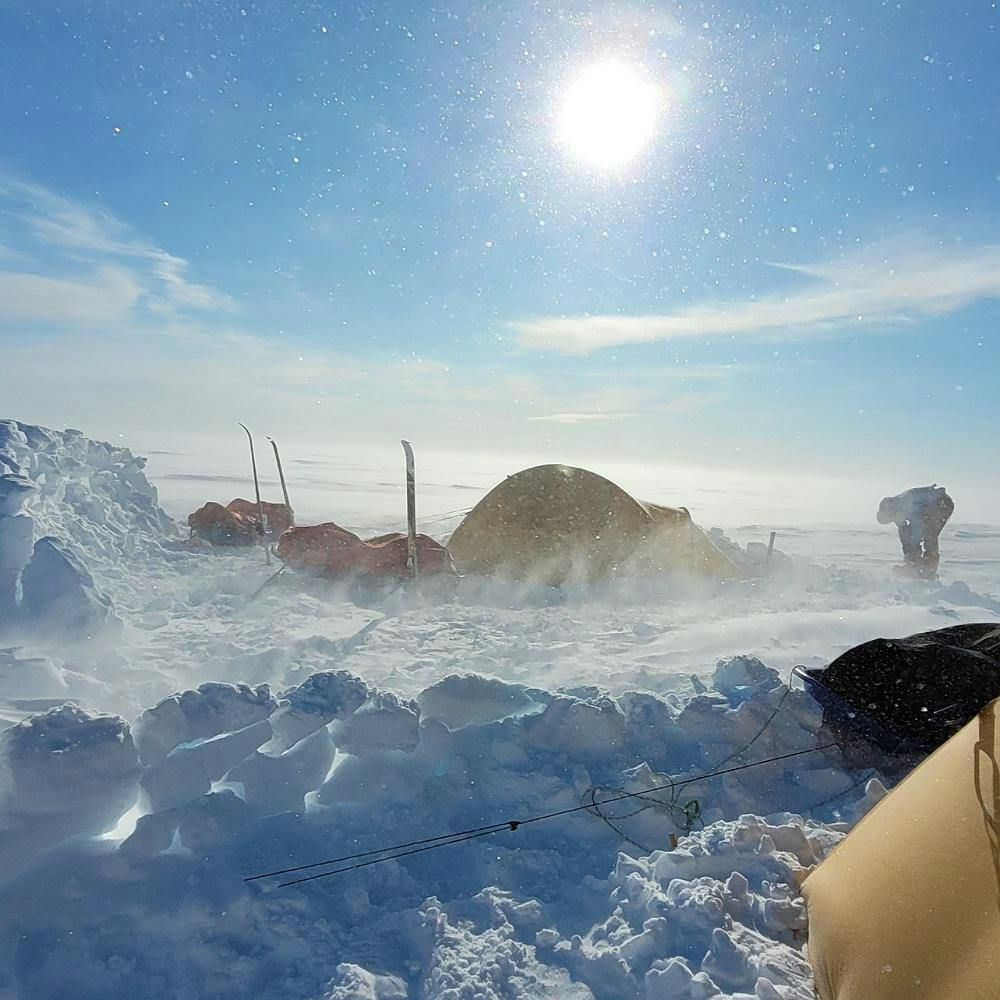 They were expecting a rather loud night - Pierre compared it to sleeping in a washing machine - and were hoping to awaken to diminished winds and a new chance at progression.
We'll continue to keep you updated on their progress here on our blog and you many also follow our team via the LiveExplorer tracking system at Expeditions Unlimited.