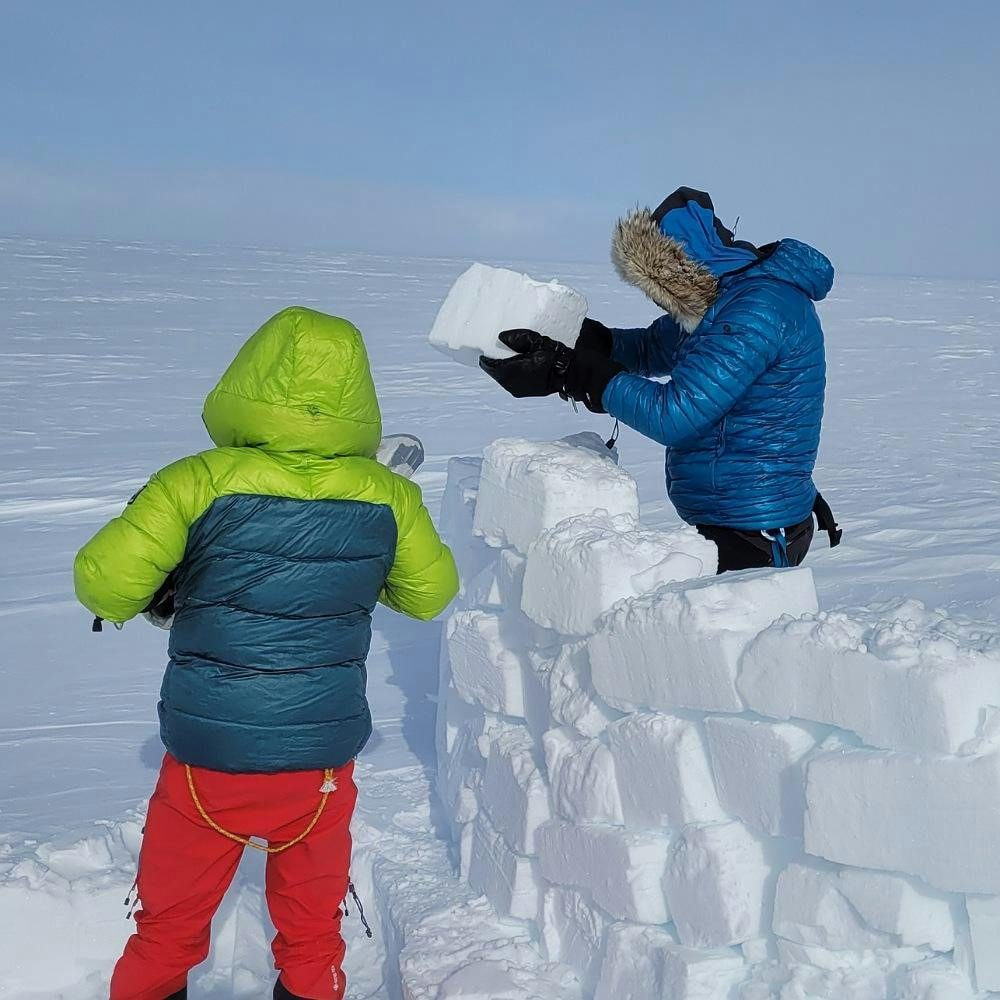 Our team members find themselves now performing under true polar conditions in the middle of the Greenland ice cap. Temperatures currently hover in the mid -20°C range and the winds in recent days have been gusting impressively at times from 40 to 80 kilometers per hour.
In between the windy periods there have also been blissfully calm and sunny hours that have allowed continued steady progression. Saturday they pocketed 23 kilometres and yesterday after a late Sunday start they advanced an additional 20,5 kilometres.
Their workweek begins on this fine Monday with a careful eye on a storm system that appears to be heaviest to the southeast of them. As of now their conditions are fine and our team is starting the morning breakfast and camp breakdown routine. Their plan is to head out for a morning session and then make a realistic assessment during their lunch pause. If the fickle winds signify potential danger, they'll set up a solid campsite with protective snow walls around their tents.
Tomorrow's forecast shows inclement conditions, but this can of course change. It could be that they will take a complete rest day and night should the climactic parameters demand prudence. Their tents, when properly prepared, provide shelter from any storm and their sleeping bags give them cosy warmth. And of course leisurely hot meals and a bit of extra sleep can do wonders in the middle of a demanding expedition.
We'll continue to keep you updated on their progress here on our blog and you may also follow our team via the LiveExplorer tracking system at Expeditions Unlimited.