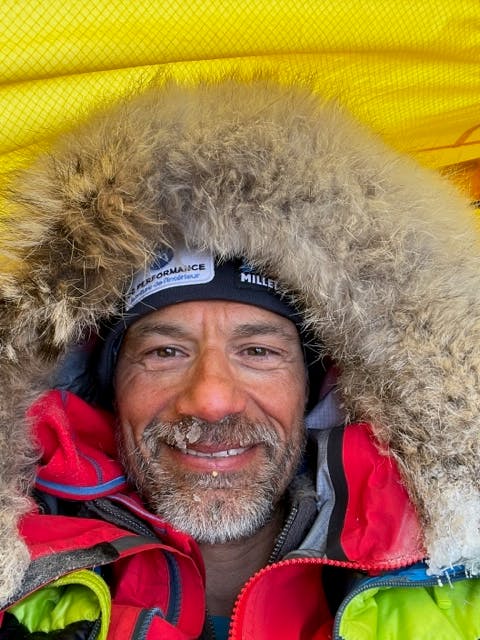 We're very proud to welcome Olivier Bourcet to our Polar Experience guide team as the training coordinator for our French and English speaking adventure novices.
Olivier is a Millet ambassador athlete, sports mental trainer, certified trekking guide, and specialist in outdoor adventure training. Olivier's passion for the polar regions has grown exponentially in recent years, culminating this year in a successful Greenland west to east traverse together with Brecht De Meulenaer.
Olivier runs our introductory Level 1 and Level 2 cold training programs from his home base in the Rhône-Alpes region of France.