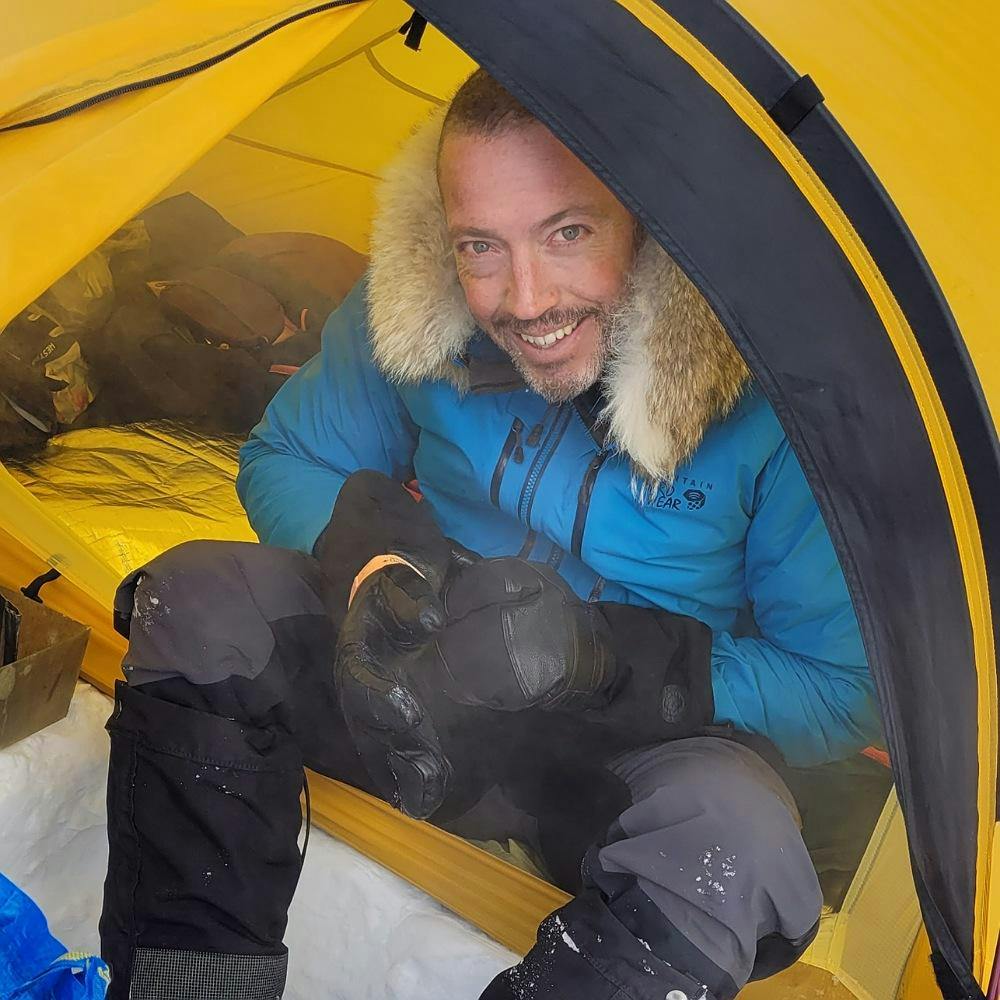 The monotonous hours meandering across the Greenland Ice Cap have led our team to develop small motivational tricks toward advancement. José-Luis, Olivier and Pierre have established a solid camp routine after ten days on the ice that enables them to efficiently eat, rest and rejuvenate after each day's hard work. Their tents have morphed into tidy sanctuaries that allow them a respite from the harsh conditions outside. Reading allows each person to also gather some much needed inspiration, especially since the usual amount of external stimuli in "normal" circumstances has been reduced to the stark simplicity of expedition life far from civilisation. Pierre has also been busy with our team's photography which is much appreciated by everyone.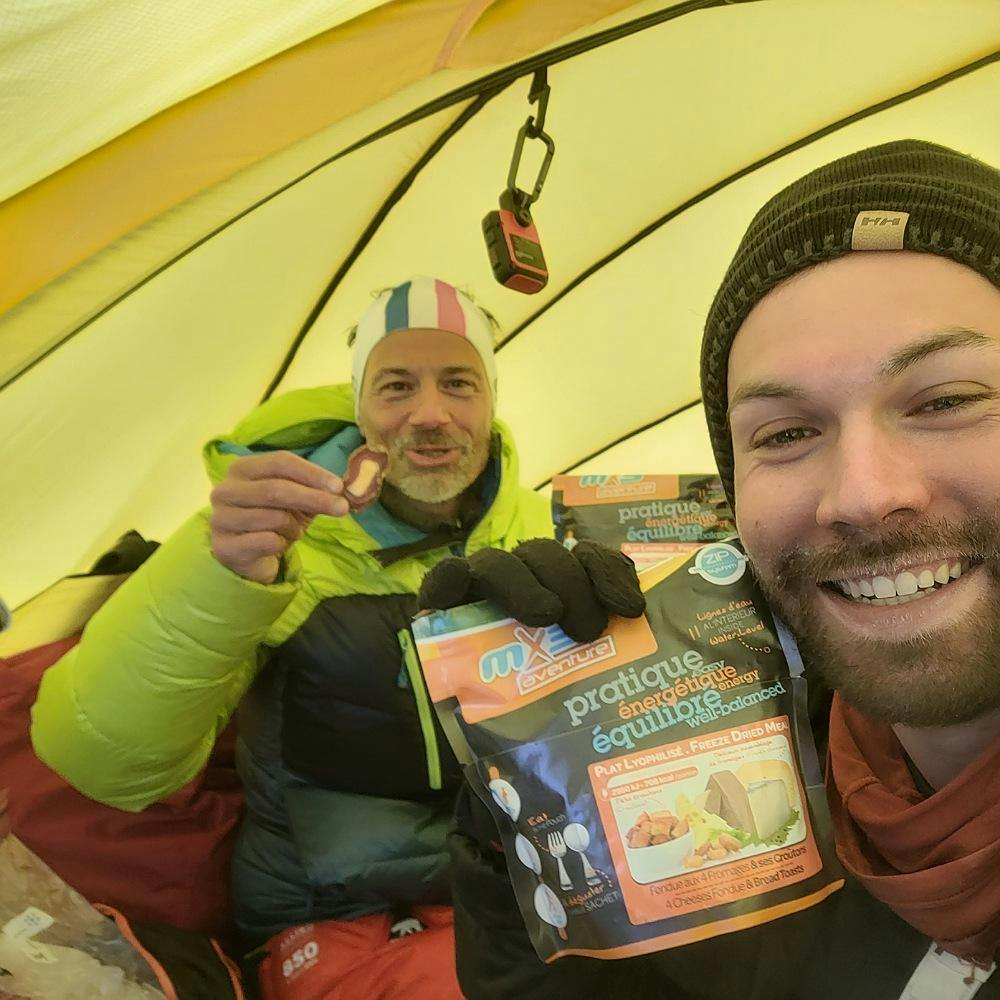 Food, while of course providing physical energy and nourishment, is also an important part of daily inspiration. Pierre and Olivier recreated a French alpine atmosphere on Monday evening by preparing an ersatz fondue dinner in their tent.
Brecht admits that the visual stimulation of DYE 2, which could be seen by the naked eye on the horizon as of yesterday afternoon, has provided our Greenland traverse participants with a welcome shiny carrot dangling in the distance for the past 24 hours.
We'll continue to keep you updated on their progress eastward here on our blog. You many also follow our team via LiveExplorer tracking system at Expeditions Unlimited.
Update:
At 16:15 Greenland local time on Day 11 of this expedition, Brecht confirmed that they have arrived at DYE 2. The team will send us images once they establish camp and get settled for the night.
The weather is currently sunny and pleasant. Moods are high as the team celebrates this mini-milestone along the path toward Greenland's east coast. It's a moment to savour for our entire team.