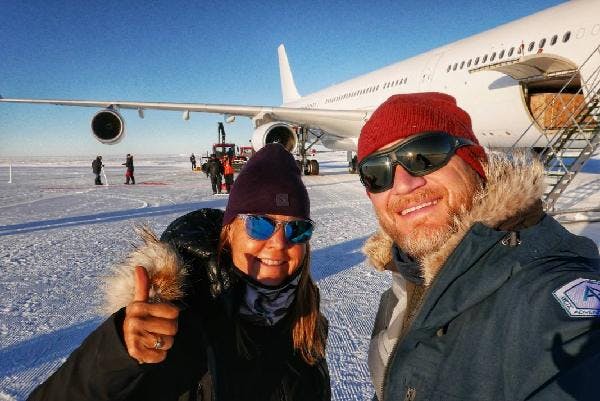 Today our Polar Experience and Expeditions Unlimited teams celebrated the arrival of Joke and Henk-Jan in Antarctica. They spent their first full night at Wolf's Fang camp and awoke this morning with an extensive to-do list which included an initial discovery of their new surroundings. They very much enjoyed the opportunity to meet the camp staff and learn more about the daily operations at Wolf's Fang.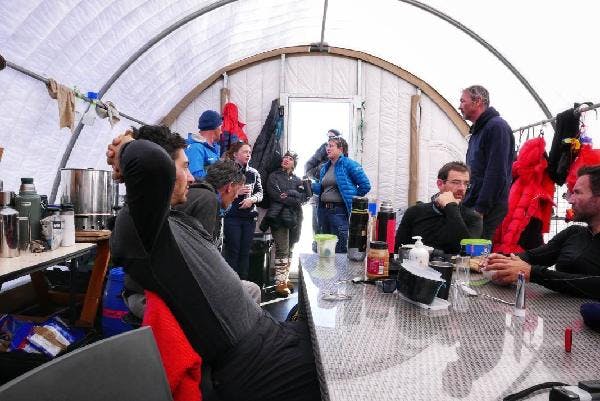 The rest of the day involved the unpacking and reorganisation of their expedition gear, tedious but pleasant labour under bright sunny skies. Once their equipment was repacked in their sleds, they attended a briefing regarding their planned schedule of activities.
Tomorrow afternoon Joke and Henk-Jan will fly to visit an Emperor Penguin colony, a true "bucket-list" experience for any explorer. They should return to Wolf's Fang tomorrow night.
On Monday, they will depart for their snow-kite discovery expedition between Wolf's Fang and Whichaway Camp. This journey should last approximately 7 days. Their return flight from Antarctica is scheduled on December 6th.
Please enjoy following them on their adventure here and also via Expeditions Unlimited with its Live Explorer feature.