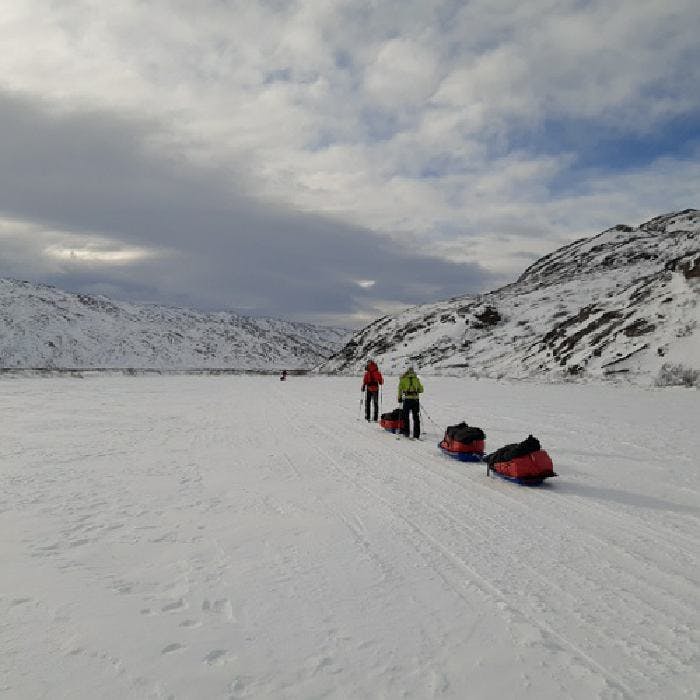 While it's all relative, our team experienced the height of luxury last night in a hut along the Arctic Circle Trail.
After adding an additional 24 kilometres to their tally, they exhaustedly entered the sublime hunters' shelter at the end of their very long day. Instead of the time it takes to usually establish a tent camp, they were able to immediately get settled and begin cooking their dinner.
They also rightfully celebrated the passage of the halfway point of this challenging expedition.
Today, Manu was planning to allow our team to sleep a bit longer than normal in preparation for a shorter day of progression that involves a steep climb along the trail. The wide open spaces along this route allow for meandering among some of our planet's most pristine nature.
Weather predictions continue to bless our group with sun, kind temperatures and no significant precipitation.
Please follow their advancement via Expeditions Unlimited with its LiveExplorer tracking feature.